At home hospice care focuses on providing the best quality during the end-of-life stage for as long as needed. The treatment plan is not the continuation of medications in hopes of treating the disease but to provide comfort and dignity to the end-of-life stage.
It is common to wonder who pays for hospice care when a family member is diagnosed with a terminal illness. Do I have to pay for it all, a fraction of it, or is there insurance? The good news is that there is insurance for hospice care. Many insurance providers cover hospice care, like Medicare Part A. It is essential to know this information beforehand, and we would like to share it with you.
Important things to know about hospice care
Not all patients meet the requirements to be eligible for hospice care. Here are some of the most common conditions. Keep in mind that this could change depending on the state.
The illness is progressive and is diagnosed with a life expectancy of 6 months or less. (This time can be extended if the patient has favorable results with hospice care) but initially, the diagnosis should be six months or less.

The patient has had a documented deterioration of their health in the past four to six months.

A decrease in cognitive activity, exhibiting symptoms of advanced Alzheimer's. (Stage VII and beyond)

Intolerance for physical activity, and not seeking curative treatment.
Does insurance pay for hospice care?
It depends on the insurance plan you have and the insurer's policies. Most of them don't cover a significant percentage of hospice care expenses. But they can offer some degree of coverage. Make sure to check this with your insurance company in case you have one to get precise information about the coverage.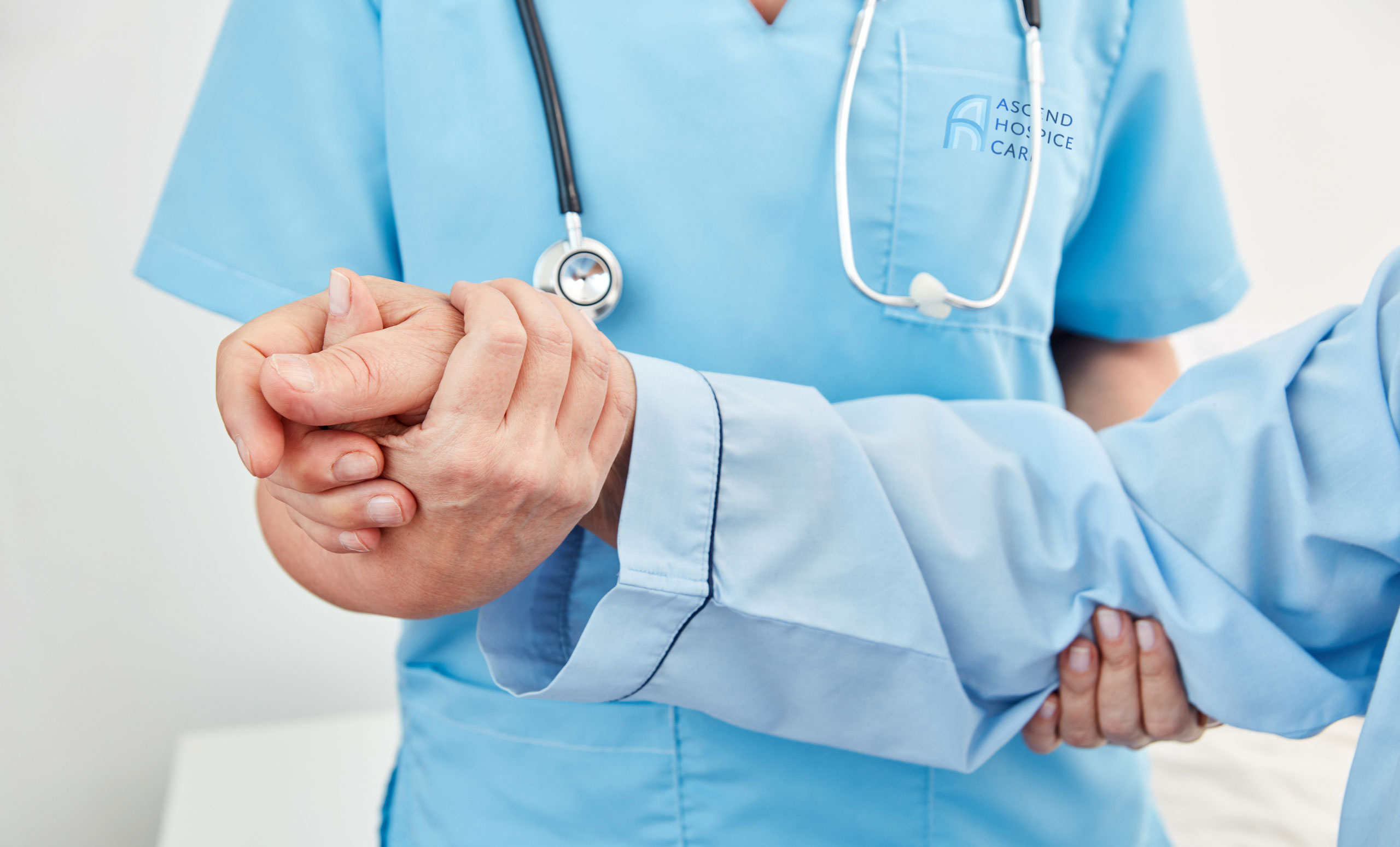 Medicare
Medicare is a health and human service for US citizens 65 and older or disabled. They are responsible for hospice care patients and pay 100% of the expenses for the program.
Here is a list of the most common aspects that are covered:
Board Certified Medical Directors

Equipment related to the diagnosis

Grief and loss counseling
Here is the link to the official Medicare website for more information.
To guarantee your services will be fully covered by insurance, double check that you are receiving treatment by a hospice care agency certified by Medicare.
Make sure to keep your benefits
Remember that only some are eligible for the program. However, if you feel you or a family member are eligible for Hospice care, you should contact the doctor treating the patient or a local doctor if you don't have one. A doctor is the only person that can request to get a Medicare-certified hospice on your behalf.
As mentioned above, Hospice is for people diagnosed to live six months or less. Sometimes, the patient lives more prolonged than that. In those cases, you should know the following; there are two benefit periods of 90 days each. If the patient is well and stable after those 180 days (6 months), then unlimited periods of 60 days are followed. To not lose the benefits, you must have face-to-face meetings with a hospice doctor to stay in the program.
More recommendations
If you are not familiarized with hospice care at home, we highly recommend reading some of our other posts, so you get a better understanding of this topic:
We understand that this information and having a loved one under these circumstances are overwhelming. But you need to know about this information to get the benefits you deserve.
At Ascend Hospice, we can help you and your family with this process. We are available to you any time with just one phone call away. We encourage you to read more about our services and story, so in case you ever need it, we are there for you.