Even though historically, social work has been overlooked as a formal profession, it has recently regained the recognition it deserves. Social work is an appealing interdisciplinary profession requiring unique skills and vocation combinations.
History of National Social Work Month
Sixty years ago, in 1963, the National Association of Social Workers introduced National Professional Social Work Month to launch a television campaign aiming to gain public recognition and generate interest in the profession among the population.
In 1984, the United States Government officially recognized March as National Social Work Month. A single social worker can make a substantial positive impact in life. The legacy of social work encompasses multiple aspects of our community.
Why is social work so relevant?
Social workers support many underprivileged people, including children, older adults, and patients struggling with health issues. Social work professionals advocate and advise those who need it; they become facilitators and counselors in clinics, schools, and government offices. They guide people through life's obstacles and provide a voice to help everyone connect with the required resources.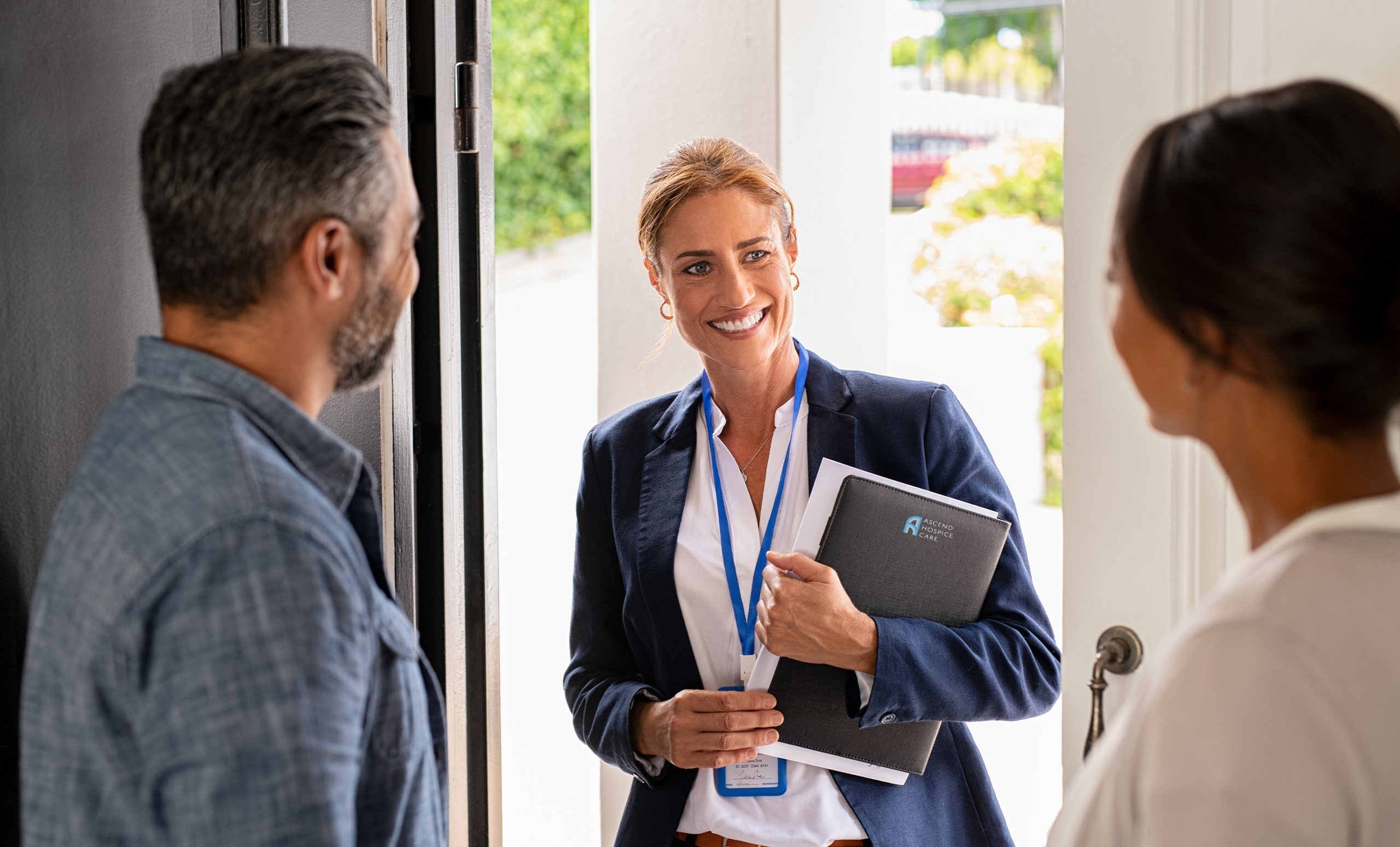 How to observe National Social Work Month?
This month-long celebration recognizes social workers' hard work and dedication and aims to raise awareness of the critical contribution of the profession.
Here are some ideas to honor your social workers:
Learn about the services they provide

Consider a career as a social worker

Share why social work is important

Promote social workers in social media

Thank a social worker you know

Donate to a social work-related organization
At Ascend Hospice Care, we care about the important job our social workers do daily. We know that dealing with our patients, families, and doctors can sometimes be challenging. However, social workers play an enormous role in the care we offer to our community. For them, we honor the profession and recognize them as an essential part of us.