For those who know the end will come soon but don't know precisely when, the holiday season, when the air is filled with joy, can be particularly unsettling. Patients can find decorations and carols being played in shopping centers particularly triggering, reminding them that this may be their last holiday season.
Whether it's you or a loved one facing the end of the road at this time of year, there are some things you can do to try and make the holidays the best possible experience, even in these uncertain times.
Let your feelings out
Listen to your loved one, gauge their mood, and be guided by them. There is value in being present without talking.
When it happens over the holidays or new year, it's best to allow all feelings to be expressed rather than simply putting on a brave or smiling face. This situation happens because feelings are a natural response to suffering and what may be a stressful situation.
It's important to remember not to hide your needs and feelings but to speak and communicate with your loved ones.
How to make everyone feel included?
Be realistic with your expectations. This year can be a different and simpler holiday than others. Allow for spontaneity. Some traditions may no longer be available, so be open to new possibilities. Also, allow the holiday spirit to spread by asking for help. Doing so enables others to feel included and contribute in remarkable ways. You do not have to do it alone.
People often believe children don't understand what is happening and wouldn't be able to cope with it, so they may protect them by hiding it. But children have become attuned to the family's emotional dynamics, and while they may not know what is going on, they know something is wrong. They need their feelings validated, and allowing children to get involved in caring for someone under palliative or hospice care can benefit both the child and the loved one in need of care.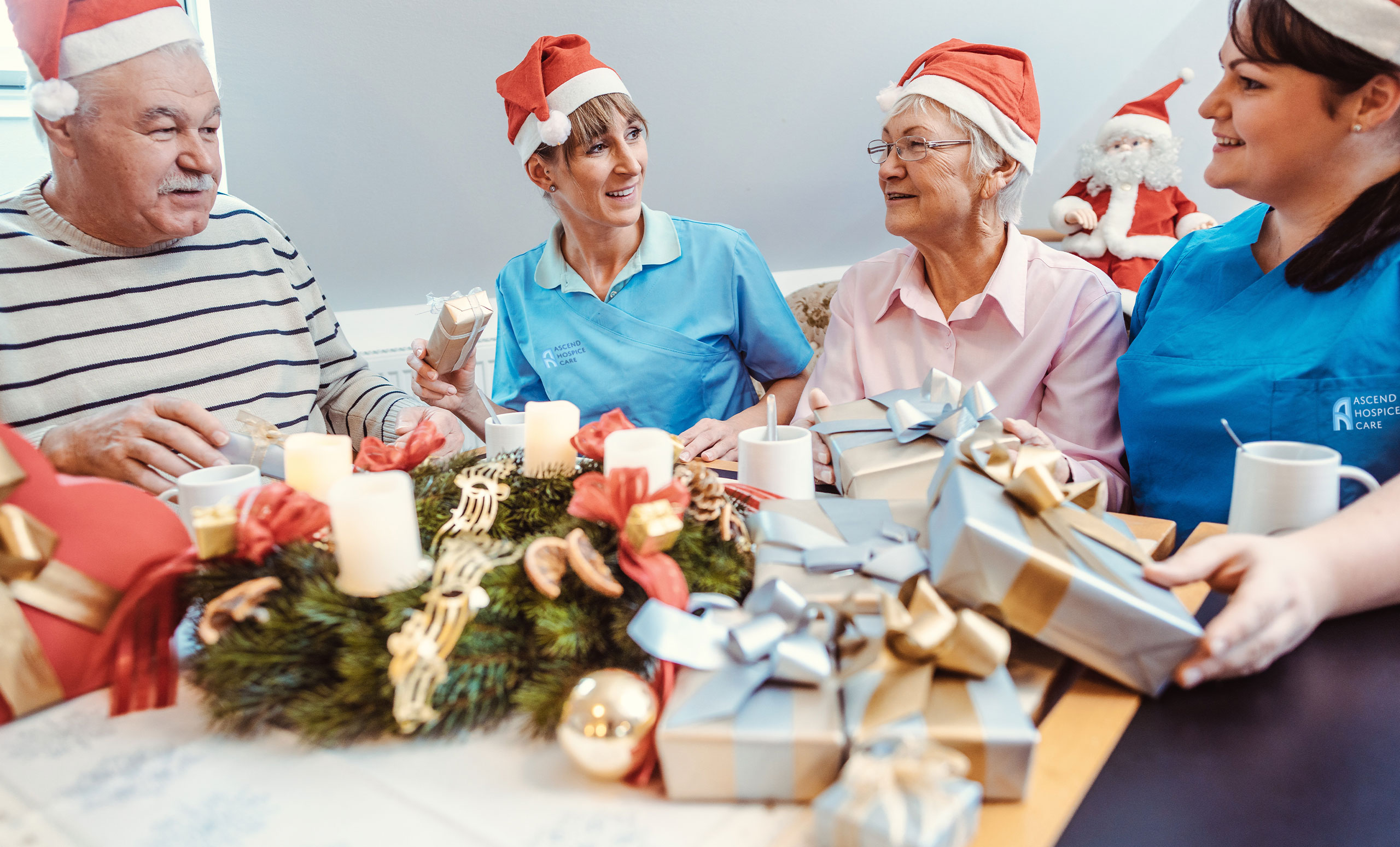 What does hospice care look like during the holidays?
The holiday is so important for many people, and hospice care providers do everything they can to make it as memorable as possible. Because, for some patients, it will be their last.
With the uncertainty of a life-limiting illness, we plan early for the festive season to ensure we can meet every patient's needs.
Some patients in the hospice experience several emotions during this time since the new year represents closure to another year; they reflect on life's memories.
At Ascend Hospice Care, it's essential to make a holiday special for all who celebrate, focusing on their dignity and comfort.