The hands are the beginning and the end of our personal hygiene. Even though we're repeatedly taught as kids to wash our hands before every meal and after going to the restroom, it's essential to remember that germs don't work only during business hours. In addition, having clean hands can prevent many diseases. Therefore, it is crucial to learn the foundations of hand hygiene to take the first step in caring for your health.
Why celebrate handwashing?
A happy home starts with happy hands; what better way to keep our hands happy and healthy is to keep them clean?
Handwashing helps in preventing the spread of bacteria, viruses, and germs. Just think about everything we touch during an ordinary day. We know it is not pretty, but now imagine how many other people's hands handled those same things. So wash your hands to avoid spreading dangerous microbes.
Finally, we celebrate National Handwashing Awareness Week to remind everybody else, especially healthcare workers and culinary staff, to take cleanliness and hygiene seriously.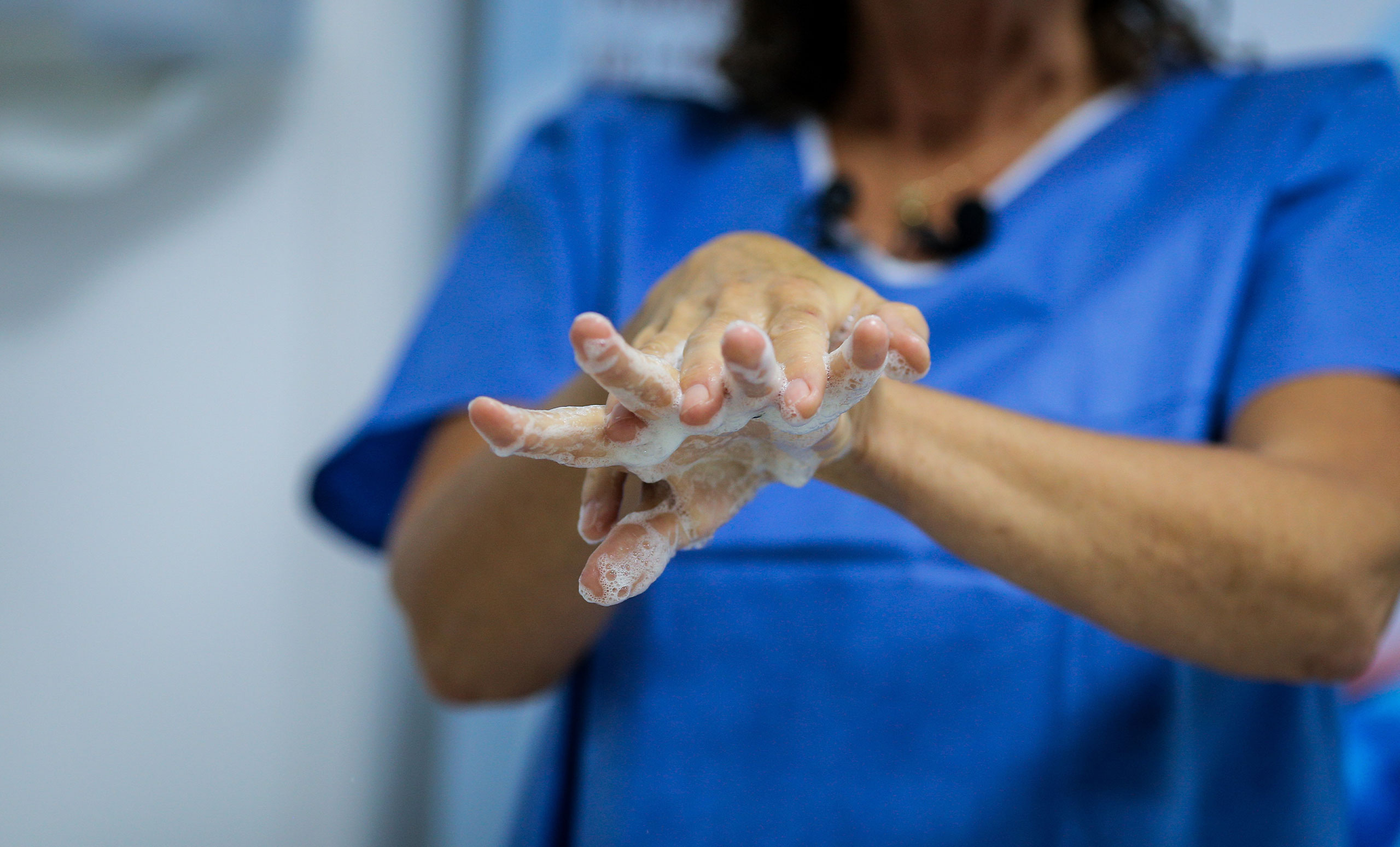 What diseases are preventable just by handwashing?
Cancer medicine has secondary effects on how the body performs regular protection duties. When dealing with complicated treatments, such as chemotherapy, handwashing and general hygiene becomes of the utmost importance. That's why we should always keep our hands clean, especially when interacting with medications, food, or any medical device or port the patient may have.
Here are some data that you might find interesting:
80% of contagious diseases can be transferred by contact person-to-person.

Washing your hands every day can reduce the rate of diarrhea by 40%.

Colds, pneumonia, and the flu can spread by touching your face with unclean hands.

According to the CDC, keeping our hands clean is one of the most significant actions to avoid spreading germs to others and getting sick, especially since we just got through the COVID-19 pandemic.
How do we observe National Handwashing Awareness Week?
At Ascend Hospice Care, we take personal hand hygiene very seriously. We always make sure to wash our hands properly during meal preparations and patient interaction. We have professional protocols to keep out every chance of in-facility infection.
We have made healthy habits out of handwashing. We remember to wash our hands before eating, preparing meals, and after using the restroom. We also do our hygiene rituals before and after interacting with our patients.