As the holiday season comes closer, our surroundings change into lights, decorations, and joyful festivities. However, it can be a time filled with complex emotions for hospice care patients. From disconnect and guilt to depression and loneliness, caregivers and patients often wrestle with a whirlwind of feelings as they face the reality of imminent loss. Families may have varying approaches to the holidays in this delicate moment, some preferring to bypass the celebrations altogether, while others yearn to continue with cherished traditions.
When a loved one has a progressive illness, it's not uncommon for families to have a sense of urgency to fulfill every bucket list item. On the other hand, some may lack the physical or emotional strength to engage in holiday activities. What's crucial in these situations is to approach the holiday season with realistic expectations and maintain flexibility. The key is to avoid feeling pressured to meet others' expectations and only do what feels comfortable for you and your loved one.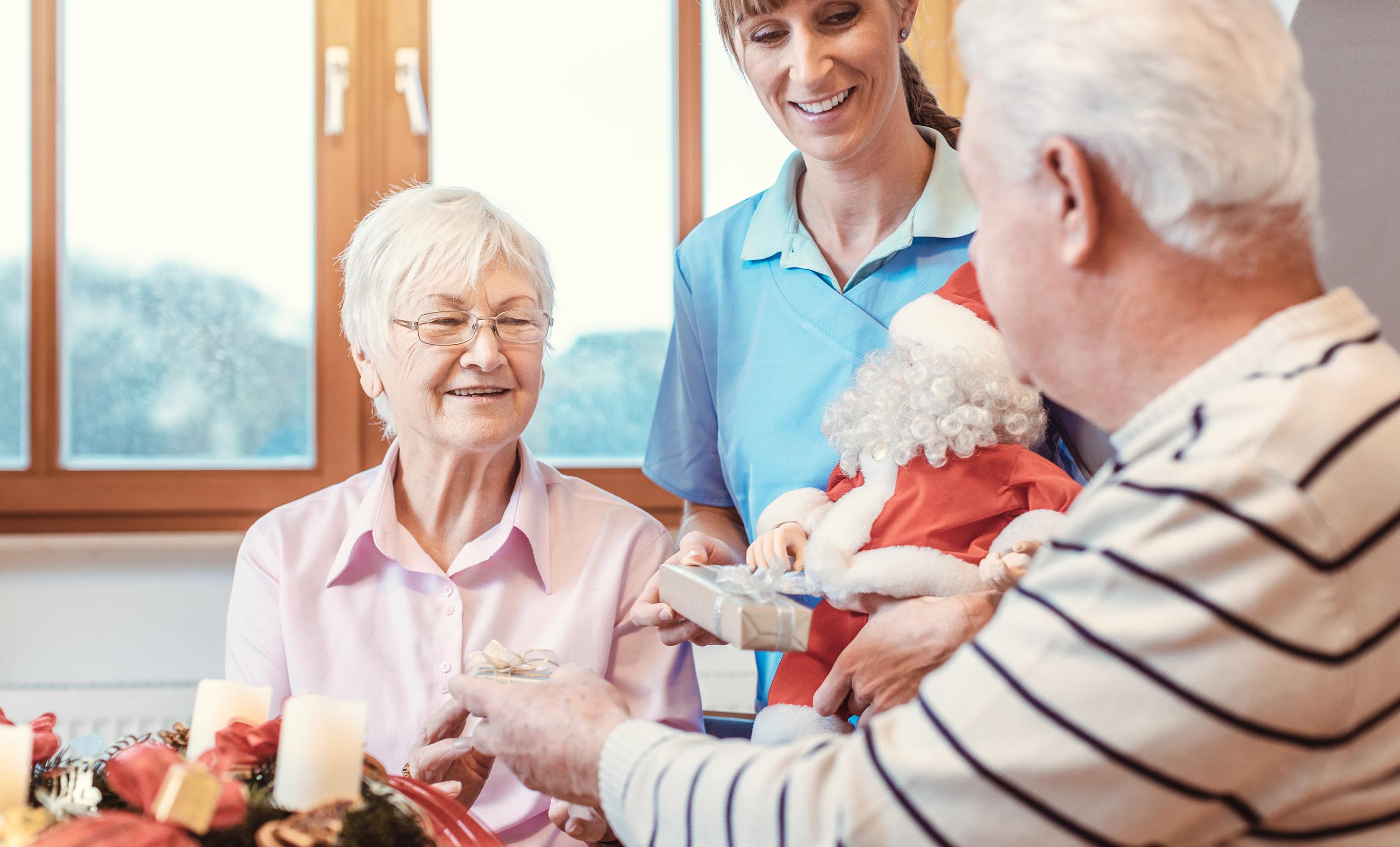 How hospice care can benefit you this season
Hospice teams can play a pivotal role in helping patients and their families endure this challenging span. They can work together to sketch personalized goals for creating a memorable holiday season. This could involve providing care, support, guidance, and respite opportunities, which can ease the burden on family caregivers. Undoubtedly, asking for assistance from loved ones and relying on the expertise of healthcare professionals can be priceless in ensuring that your loved one is comfortable and well-cared for during the holidays.
It is all about comfort and peace of mind regardless of the situation
In this challenging journey, what matters most is spending quality time with your loved one, cherishing the moments you have, and creating a sense of togetherness. It may not be about extravagant celebrations but the simple moments shared with a fulfilled heart.
Hospice Care teams are well-equipped and trained to provide support and bring a touch of cheer into patients' lives. Even for those who cannot celebrate the holidays outside a care facility or at home, meaningful ways exist to create moments of joy. We understand the importance of creating a warm and compassionate environment during the holiday season, regardless of the setting.
The holiday season can still be a time of connection and love. At Ascend Hospice Care, we aim to focus on what truly matters: your loved one's comfort and well-being during these last holidays together.